Aselia
The Tales Wiki
Welcome to Aselia, the Tales series wiki that anyone can edit!
Aselia is a comprehensive encyclopedia that covers the storylines, characters, and locations of every game in the series. This site also exists as a translation resource for information such as arte, title, and equipment data for every character's appearance in each game. This wiki currently has 5,601 articles since its creation on May 28, 2006.
Warning: This wiki contains unmarked spoilers.
| | | | | |
| --- | --- | --- | --- | --- |
| Games | Characters | Locations | Artes | Features |
---

Content and Resource Data
Contributing
With a site as large as this, there are many pages that fail to get the attention that they deserve. Sometimes they are missing some information, and sometimes they need just a little bit of help to get started. We are unable do everything by ourselves, so if you notice an article that may be a little lacking, you can help us out by editing the page.
Community
Our community dates back to 2006, when the wiki was created. We have come a long way since then and are always seeking to improve the wiki by keeping up to date with the latest releases and ensuring that older titles receive the attention they deserve as well. Use the above links to navigate around the wiki.
External Links
Affiliated Websites:
---
Related Wikia Groups:
---
Non-English Tales Wikis:
Affiliation
Want to become an affiliate? Direct your request to Lanate. Also, feel free to use the image below for linking to our wiki. Thank you for supporting us!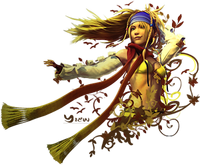 JRPG Games
Go to these sites for info or for help with your own wiki!
Aselia • Atelier • Breath of Fire • Chrono • Dinosaur King • Disgaea • Dragon Quest • EarthBound • Etrian Odyssey • Final Fantasy • Golden Sun • Hyperdimension Neptunia • Kingdom Hearts • Mana / Seiken Densetsu • Megami Tensei • Parasite Eve • Phantasy Star • Pokémon • Radiant Historia • Radiata Storys • SaGa • Star Ocean • Suikoden • Valkyria Chronicles • Valkyrie Profile • The World Ends With You • Xenoblade • Xenosaga • Yo-Kai Watch • Ys
Want your community included? See how!
See all of our JRPG gaming wikis!