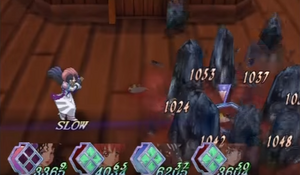 Stone Break (ストーンブレイク?) is an Earth-elemental Force Sorcery exclusive to Hilda Rhambling in Tales of Rebirth.
Arte Description and History
When cast, Hilda summons a series of rock pillars that circle her target and damage all enemies within range. The move finishes with a single, more prominent rock pillar rising from the center of the circle to strike the target.
Appearances
Mothership Titles