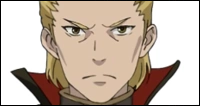 The following a list of all artes available to Cedric in Tales of Graces. All artes that are exclusive to the PlayStation 3 version of the game are highlighted with a gray background.
Arte Name
Arte Type
Damage Type
Requirements
Cyclone Claw[1]
閃風烈破[2]
Senpuureppa
Strike Arte
-
-
Fiery Destruction[1]
爆焔焼破
Bakuenshouha
Strike Arte
Burn
-

leaves flame traps on the field

Thunder's Wrath[1]
雷神皇破
Raijinkouha
Strike Arte
Paralysis
-

leaves lightning traps on the field

Volcano Blast[1]
剛山爆破
Gouzanbakuha
Strike Arte
-
-
Glacier Quake[1]
Hyoumetsugekiha
Strike Arte
Freeze
Dark Sliver
ダークスリヴァー
Magic Arte
-
-
Destructive Hellflare
魔王爆焔破
Maou Bakuenha
Mystic Arte
-

Eleth Break must be active
activated after staggering an enemy
Notes
↑

Supplementary materials show this arte can be written as "旋風裂破" without change in pronunciation.